Below are the steps to add a Listing on anyrat.com.
Please Complete all 5 Steps!
Ensuring to Submit Payment and Receive Final Confirmation.
If you have questions, or need assistance please reach out using our Contact Page:  CONTACT US:
Or Direct By Email: info@anyrat.com
**Manual Listings are available for those requiring technical support. Email us to begin the process**
*Prices Subject to Change*
Step 1.

Step 2.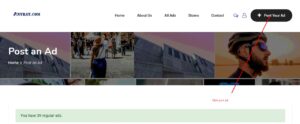 Step 3.
Step 4.

Step 5.